Experience Grace This Sunday
Prayer and Teaching Service: 10:00 AM
Morning Worship Service: 11:00 AM
 
Worship is the act of loving and responding to God! Through the heart-warming, conservative music and the clear Bible teaching and preaching in our services, your heart will be inspired to love and to respond to God. Each week, families at Grace Baptist Church are strengthened, encouraged, and drawn closer to Him through these special times together. Each service is carefully planned and prayed over so that God may work in your life!
Location: 2010 Peace Parkway Court, Schererville, IN 46375
What to expect: Come experience an engaging worship service and a practical Bible message in a comfortable and friendly environment.
Grace Baptist Church
2010 Peace Parkway Court, Schererville, IN 46375
Experience Community This Sunday
Visiting a church can be intimidating
But when it comes to Grace Baptist, you can relax…
That's probably why we make such a close family because we're all sort of limping through life and growing in grace. We're not evaluating you—when you walk in, we're glad to see you! Don't worry about having to measure up or fit in. None of us at Grace Baptist really measure up, and we're all very different. Our family is very diverse, so fitting in isn't an issue.
We're not very religious.
Honestly, religion has let a lot of people down. Religious structures and systems are confusing, complicated, and disconnected from real life. We would love to help you move from "religion" into an authentic relationship with Jesus Christ. If you feel new to it all, that's ok, Grace Baptist Church is filled with new believers—we speak "beginner" fluently!
We worship Jesus, study the Bible, and encourage each other in simple terms you'll be able to connect to your daily life. We believe and teach what the Bible actually says and why it matters—no pointless traditions, no archaic languages, no droning or irrelevant lectures, no pious arrogance. At Grace Baptist, we open the Bible and apply it to real life in the twenty-first century.
Most of our church family is new! We really are just regular, friendly people. "Religious" people often come off contrived, artificial, and argumentative. You won't find that at Grace Baptist Church. We're like you—working hard, striving for healthy relationships, looking for encouragement, and glad to have some good friends who also have faith in Jesus Christ.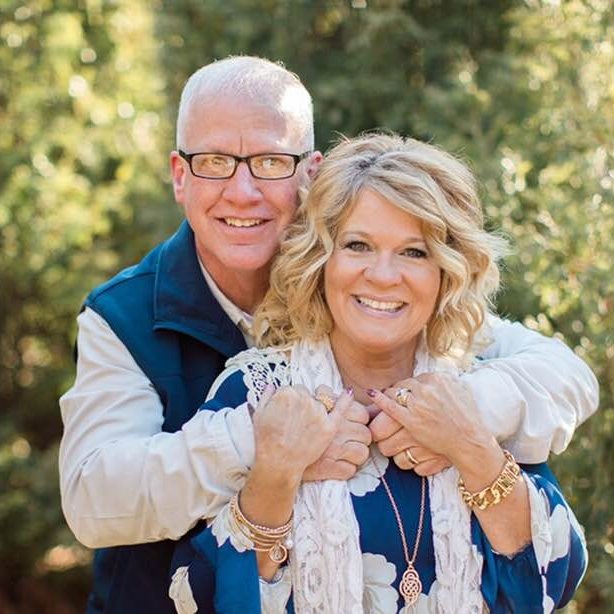 Dave was born and reared in the Columbia Gorge National Scenic area in Washington State. During his senior year of high school, searching for direction, he enlisted in the United States Army. After spending two years of duty in Germany, he was transferred to Fort Bragg, North Carolina, where at the age of 20 he came to know Christ as his Saviour. Upon completing four years of enlistment, he enrolled in Bible college where he received a degree in Pastoral Theology and met his wife, Tina.
Dave has continually served full-time in a variety of ministry positions since 1987. He has served as an assistant pastor, principal of a Christian school for inner-city Chicago children, president of a Bible college, and currently as pastor of Grace Baptist Church.
In 2010, after hundreds of hours of learning in the areas of Biblical counseling, Dave received a Biblical counseling certificate from LEAD Ministries in Greenville, South Carolina. He has counseled thousands of hurting people in his years of ministry. Dave was well acquainted with the depths of sin before his salvation experience in 1980. Because of his passion to help those in spiritual need and those in bondage to sin, in 2020, Dave founded Grace to Change Counseling Ministries.
Dave and his wife Tina have been married since 1984. They reside in Schererville, Indiana, and have 3 adult married children and 6 grandchildren.
10 AM Prayer and Teaching Service
11 AM Worship Service
7 PM Prayer and Worship Service
2010 Peace Parkway Court, Schererville, IN 46375

© 2022 All Rights Reserved